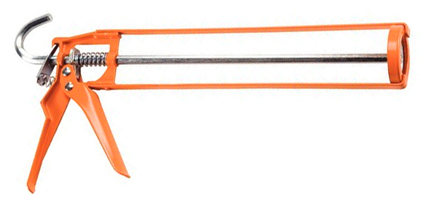 An artificial grass adhesive cartridge gun ideal for a quick and easy installation.
Load the cartridge into the applicator gun and squeeze the adhesive glue in a ziz-zag pattern across the seaming tape or backing material of the artificial grass. Leave for 8 hours to ensure a firm application.
If installing artificial grass outdoors, it is recommended that seams be pressed down with lengths of wood or up-turned garden furniture to make sure that the seaming tape, artificial grass, and adhesive are in contact at all times.
Application methods
Load cartridge into applicator gun
Squeeze glue in a zig-zag pattern across seaming tape or backing material
Press down to ensure contact
Leave for 8 hours
Features
Easy-press trigger
Streamed chassis for easy loading and unloading
Our adhesive cartridges contain enough glue for approximately 3 to 4 metres of seaming tape.
If applying directly onto the backing material (for installation into patio slabs, for example), then one cartridge might only supply for 2 to 3 metres.