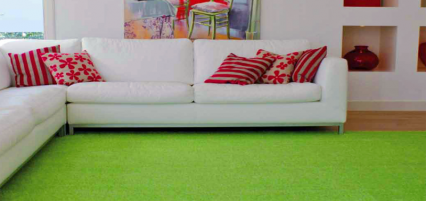 Artificial grass is becoming a popular theme for indoor living spaces, lounges and children's bedrooms. It can be applied as a permanent carpet, or as temporary flooring surface.
If you would like to discuss the potential of artificial grass as a creative interior design option, or how artificial grass might be installed in your living space, please feel free to drop us a line.
Artificial grass is..
great for living rooms
conservatories
children's bedrooms
balconies
roof terraces
garages
play rooms