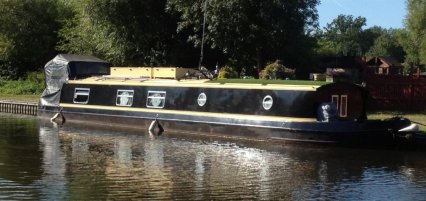 The uses of artificial grass are many and varied. Our artificial grass is stiched into a specially made backing material making it easy to stick down to any surface – even the deck of a canal or narrow boat.
Cut to your required length, the grass carpet can be very easily snipped and tripped with a Stanley knife to fit around hatches and other parts of the boat and can be secured down with our own-brand adhesive.
To discuss the application of artificial grass on narrow boats, for personal and business uses, please feel free to contact us.
Artificial grass is..
great for boating
for personal or business applications
stuck down easily with adhesive
cut to required lengths
easily trimmed and edited
available immediately online
on special offer!