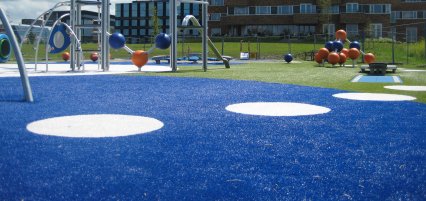 Artificial grass is a great surface for colleges, schools and primaries, and can be used in a large variety of ways in the classroom and outdoors.
Our products are used for mini-sports pitches and courts, marquees, pathways, roof terraces, and play areas. We offer construction and fitting services for school installations, and we supply the grass to anywhere in the UK.
Artificial grass is..
great for play areas
mini-sports surfaces
classrooms
assembly halls
walkways and access paths
use in marquees
outdoor classrooms